In order to improve the professional abilities of PSC inspectors and relative practitioners at ports in Zhuhai, Zhongshan and Jiangmen region, Zhuhai MSA held a PSC professional training course including theories and physical practice on 12 and 13 November 2019. Capt. Tony Huang and Capt. Samuel Lyu from T&A Marine Consultants & Surveyors Co., Ltd. together with Capt. Rui Wen and Capt. Bo Zhang from Shanghai Shuoyang Marine Service Co., Ltd. were invited to give presentations and share their experience.
By focusing on topics of "Ship-shore Interface Management" and "Differential Inspection of Tankers", Capt. Rui Wen and Capt. Bo Zhang demonstrated the required professional equipment and inspection key points for oil tanker, chemical tanker and LPS/LNG tanker on 12 November. Afterwards, Capt. Samuel Lyu of T&A Marine gave a presentation on the topic of "Ship Ballast Water Management System". More than one hundred audience from Zhuhai MSA, Zhuhai Port Authority, terminals and relevant companies dealing with manufacture, storage and transportation of oil and chemical products attended the course.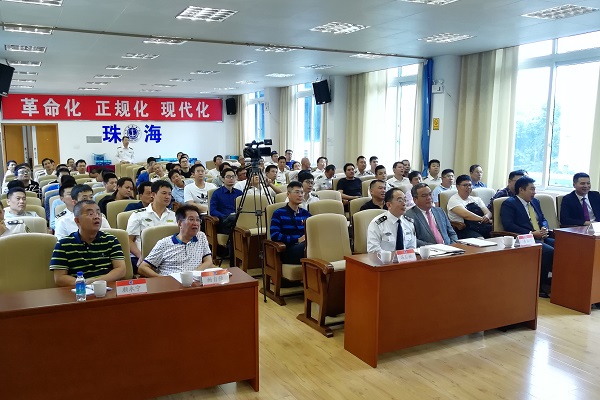 On 13 November, Zhuhai MSA organized an on-site inspection practice on one large oil tanker at Gaolan Port of Zhuhai. Capt. Rui Wen and Capt. Samuel Lyu participated in the practice and gave technical guidance to the trainees.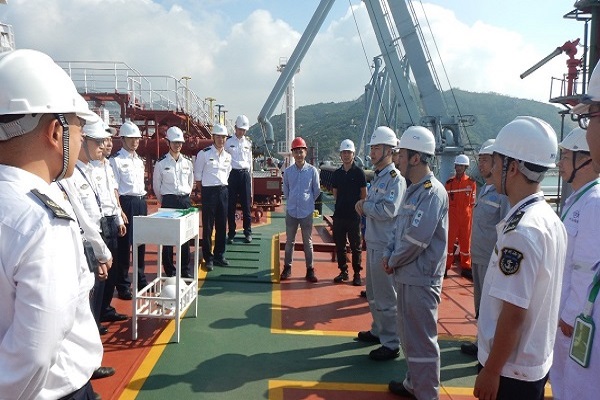 In order to improve the "Cooperation Mechanism for Life and Property Rescue at Port and on the Sea", examine and strengthen the information sharing and coordinating abilities among rescue teams, and enhance the emergency response capabilities for fire accidents, "2019 Emergency Response Tabletop Drill of Oil Tanker Explosion and Fire" jointly organized by Zhuhai MSA, Zhuhai Port Authority, Zhuhai Emergency Management Office, Management Committee of Gaolan Port Economic Zone, was held by Zhuhai MSRC (Maritime Search and Rescue Center) on 13 November. The Director General of Zhuhai MSA, Mr. Jingchao Cheng, acted as the general commander of the drill while Mr. Shiyun Wang the Deputy Director General of Zhuhai MSA hosted the drill and delivered a summary speech.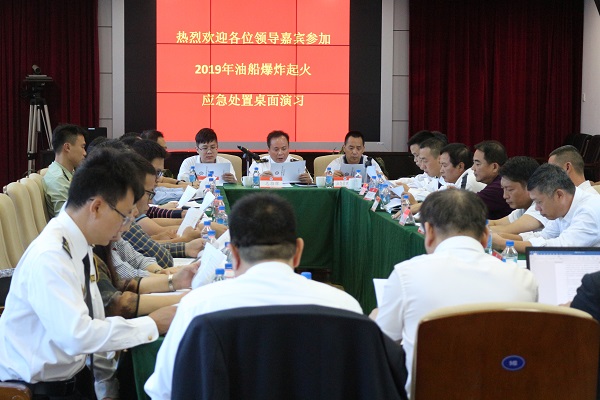 Capt. Tony Huang attended the Tabletop Drill as an invited expert and provided professional advice regarding the on-site response and casualty management for such incidents.