On the morning of 25 November 2019, China Diving and Salvaging Contractors Association (CDSA) held a preparatory meeting for the establishment of SPRO Committee in Beijing. The Executive Vice Chairman of the CDSA Mr. Weiping Yan, Vice Chairman of the CDSA and Chairman of Zhejiang Manyang Shipping Engineering Co., Ltd. Mr. Xinman Wang, Director of the Marine Big Data Application Research Institute of CNOOC Energy Development Safety and Environmental Protection Company Dr. Wei An, the Deputy Director Dr. Shasha Song, the Project Manager Mr. Baozhan Liu, Deputy General Manager of Hong Kong FLEET Ship Management Group China Company Mr. Hongyu Chang, Senior Partner of Liaoning Goodwell Law Firm Mr. Hongkai Zhang, General Manager of Jiaxing Jieyang Environmental Services Co., Ltd. Mr. Changjun Xu, Secretary General of CDSA Ms. Liping Chen, Deputy Secretary General Mr. Zhikang Chen, Deputy Secretary General Ms. Tingting Liao, and personnel of relevant departments of CDSA attended the meeting. The meeting was chaired by Capt. Jiahui Song, the President of CDSA. Capt. Tony Huang of T&A Marine was invited to take part in the meeting.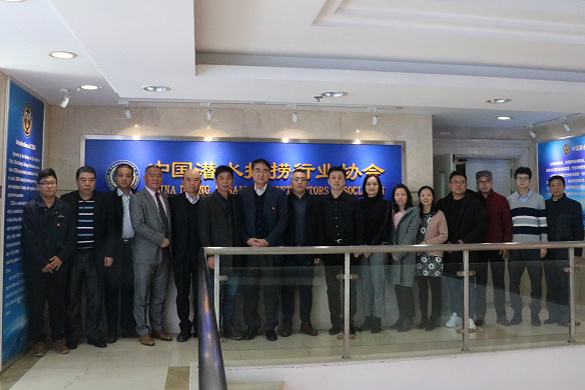 By introducing a self-disciplined management in diving and salvage industry, the SPRO Committee intends to verify and assess the capability and credit rating of Chinese SPRO companies in an unified management regime in accordance with the Regulation on Emergency Prevention and Handling of Marine Pollution Caused by Ships (latest amendment in 2018), solve the problem of imbalanced development, and launch a recommended tariff for Oil Spill Response (OSR) services, with the least possible delay after hearing opinions from the authorities and industry.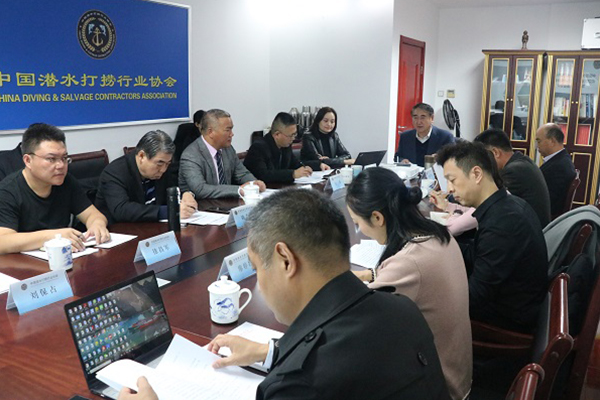 During the meeting, participants had a lively discussion on three topics: the structure and nomination of the SPRO Committee, the opening ceremony and the agenda of the first session meeting, and the "SPRO Self-Regulatory Regulation" of CDSA. The meeting then decided that the Beijing Research Institute of Safety and Environmental Protection Engineering Technology of CNOOC Energy Development Co., Ltd. will be assigned as the leading company of the SPRO Committee and will take care for the daily operation of this new Committee, and that the inaugural meeting and opening ceremony will be held in Beihai, Guangxi Province, China on 4 December 2019. At the end of the meeting, President Jiahui Song put out specific arrangements of the SPRO Committee for the next stage, and participants also expressed their strong support toward CDSA and fervent hope for a healthy and orderly development of Chinese SPRO services.