After Capt. Tony Huang's visit to the headquarter of the world-known insurance company Thomas Miller / ITIC in London on 2 December, Mr. Edgar Y. Wong, the Chief Delegate of Thomas Miller / ITIC Shanghai Office, paid a visit to T&A Marine on the morning of 18 December 2019, having a business talk with our General Manager.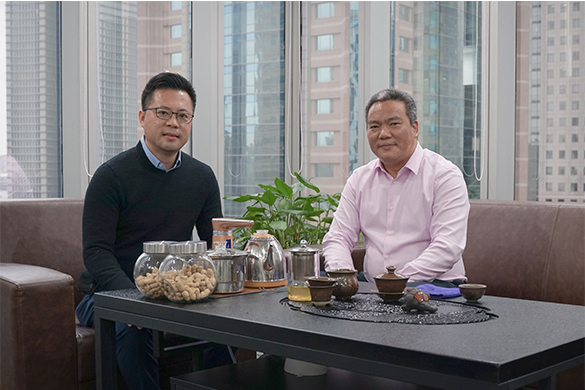 ITIC is a professional liability insurance company subordinate to Thomas Miller. ITIC was founded in 1992 after the merger between CISBA and Transport Intermediaries Mutual Insurance Association (TIM) and it now has more than 2300 members from over 100 countries.
T&A Marine attaches great importance to risk prevention and control in operation and steady growth of the company. While ITIC is a world-known professional liability insurance company with rich experience in risk prevention and control, T&A Marine believes that the cooperation with ITIC helps to enhance our own risk prevention and control capabilities and maintain normal operations by receiving strong support from ITIC in the event of human error and external interference. As being a member of ITIC since our foundation, T&A Marine decides to continue the professional liability insurance at ITIC, so as to effectively prevent and control enterprise's risks, and protect our principals' rights and interests through these actual actions.
During his visit, Mr. Edgar Y. Wong introduced the operation mode of ITIC, coverage of different insurances, concessionary renewal policy for members, and developments of other businesses of the Thomas Miller. In the future, T&A Marine would establish a deeper business cooperation with Thomas Miller / ITIC.