In July 2022, T&A Marine entered into a Collaboration Agreement on Technical Services with SINOPEC Shanghai Research Institute of Petrochemical Technology (hereinafter as: SRIPT). According to the Agreement, both Parties will carry out in-depth cooperation in aspects including the test of organic chemical samples, analysis on the cause of cargo damage/contamination and emergency response to chemical accidents by giving full play of respective advantages, and realize mutual success.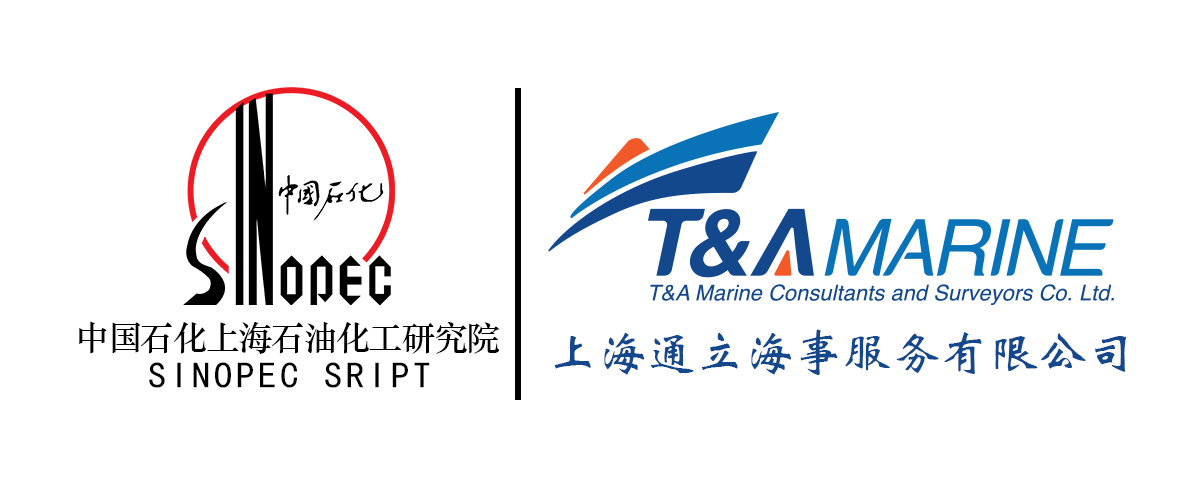 As one of the first Chinese comprehensive research institutes focused on the R&D of petrochemical technology, SRIPT which was established in 1960 severs as the support unit for Petrochemical Technology Subcommittee (TC63/SC4) affiliated to the National Standardization Technical Committee of Chemical. Besides, SRIPT has set up a Post-Doctoral Scientific Research Center under the Ministry of Human Resources and Social Security, along with an outstanding talent team comprising 2 academicians of Chinese Academy of Engineering, 1 academician of Chinese Academy of Sciences, 36 recipients of special allowances of the State Council and 1 ASTM International Subcommittee President. With decades of development, SRIPT has its research fields ranging from basic organic chemical raw materials, coal chemicals, oilfield chemicals, synthetic materials to fine chemicals, featuring a world-leading R&D ability in the main technology of petrochemical and coal industry chain.
The Characterization Analysis Department of SRIPT is dedicated to the characterization analysis techniques and basic research, and focuses on the quality analysis, characterization and technical analytical service towards petrochemical organic raw materials, semi-finished and finished products. It also serves as the designated drafting and managing unit of relative national standards (GB/T) and industrial standards (SH/T) for petrochemical organic raw material products. SRIPT's senior expert Director Wang has been working constantly as the secretary general of the Petrochemical Technology Subcommittee of the National Chemical Standardization Technology Committee and takes charge of the standardization management works for basic organic raw material products in petrochemical industry, including 53 national standards and 113 industrial standards. SRIPT's Chief expert Ms. Zhang, has been acting as the President of ASTM International Subcommittee D16.02 (Aromatic oxide) and D16.14 (Alcohols).
China is a world major producer, trader and consumer of chemicals. With the rapid development of China's chemical industry and the increased proportion of chemical transportation by waterway, accidents are often seen during transportation that result in cargo damage/contamination, leakage, fire, environmental pollution, and human casualties. As a professional maritime consultancy company, T&A Maine has been devoting to providing Shipowners, Charterers and P&I Club with services concerning cargo damage survey and investigation, emergency response and expert witness and testimony etc. The collaborative partnership that T&A Marine has successfully established with SRIPT grants our company an opportunity to take advantage of SRIPT's renowned scientific research and technical capability, their top-level expert team and testing equipment, advanced testing methods and techniques, and to provide our customers with a higher level of professional services in aspects of oil and organic chemical sample analysis, causation analysis on cargo damage/contamination, emergency response to chemical accidents, expert witness and other technical supports.